We will exhibit at IoT&H/W BIZ DAY 5 by ASCII STARTUP!
We will exhibit at Business Seminar/Exhibition exchange event "IoT & H / W BIZ DAY 5 by ASCII STARTUP" at Akasaka Intercity Conference on Thursday, March 22, 2018, centering on start-up of hardware and IoT products!
On the day, Smart Compass will be on display with the design sheet version.It is a chance to touch the Smart Compass directly, so please be sure to do it!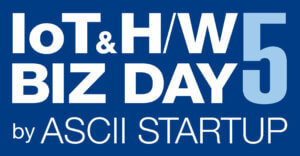 YEAAH is also introduced in this article!
We are also looking for Smart Compass's ReadyFor challenge, so please take a look here as well!